We offer sun protection films, UV protection films, eye protection films and glare protection films. A solar protection film will make it possible to enjoy hot days again as it protects against glare from incident solar rays and also provides a temperature drop in overheated rooms. Especially noticeable is the insulating protection in attic floors, in front of large windows, in office buildings with a large window area on the facade and, for example, in your winter garden. Additionally, it will save energy since it will greatly reduce the placement of air conditioners or other refrigeration devices.
We offer you particular solutions for offices, museums, nurseries, clinics, laboratories, public buildings, office complexes and for your home . You want efficient and effective protection, we have the business solution. Solar protection films In modern architecture, glass is becoming more and more important as a constructive element. This results in a high heating of the spaces. Sunscreen films will not only protect you from heat and glare, they will also aesthetically enhance the building. Sun protection films are an excellent and economical alternative to sun protection and insulating glass. The sheets can be placed on almost any type of glass surface without the need to disassemble the glass. High solar radiation input affects concentration and performance – for example in the workplace. With the help of sun protection films you can solve this problem. The entry of radiation and glare will be greatly reduced by the use of a sunscreen foil.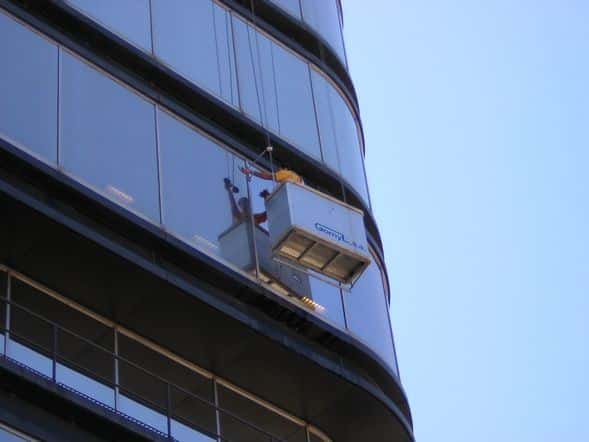 In addition to sun protection, insulation and anti-glare, sun protection films offer visual protection, since there will be no visibility from the outside to the inside , but from the inside to the outside. There are sun protection films of different colors and equipment. Depending on the thickness of the aluminum vaporization, a solar protection that absorbs and refracts between 50% and 80% of the solar infrared rays will be achieved. Interior installation: The life of an interior sheet is significantly longer than that of an exterior sheet, since it is not subjected to inclement weather. However, keep in mind that an inner sheet cannot be placed on any type of glass surface. Exterior installation: The exterior sheet refracts the sunlight, in this way the glass does not overheat.
In sloping windows, roof windows and upper glazing as well as insulating and double glazing with a gas-filled chamber, an outer sheet must be installed. If an inner sheet were placed on this type of glass, thermal stresses would be generated that could lead to a breakage of the glass. Sun protection films must never cover surfaces only partially.